Marketing support for SMEs
Animation of creativity workshops
Creation of Internet sites
Design of communication tools
Created in 2008, MARKETING & INNOVATION is a skills center dedicated to marketing to industrial companies, service companies, artisans, farmers and traders. Led by Rony CELESTE, MARKETING & INNOVATION offers real workshops for manufacturing innovation strategies and communication tools adapted to VSEs and SMEs. Our ambition: to turn our customers into value-creating, innovative and agile companies.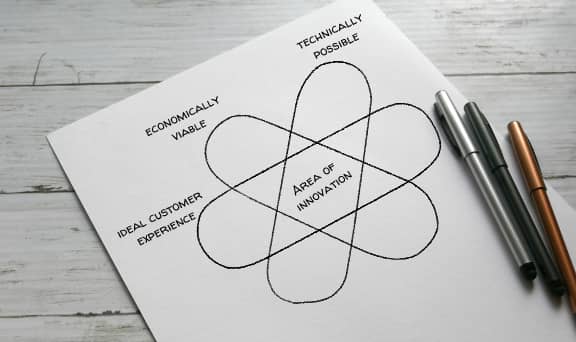 M

ARKETING SUPPORT FOR SMES
Contribution of skills and outsourcing of the marketing-communication function
Marketing strategy
Prospection and commercial animation
Launch of new products
Press relations
Industrial property (patents, trademarks, designs)
Implementation of CRM
A

NIMATION OF CREATIVITY WORKSHOPS
Innovation products and services, eco-innovations, innovative business models
Search for innovative products or services
Identification of eco-innovations,
Innovative resolution of industrial and commercial issues,
Design of innovative business models
C

REATION OF INTERNET SITES
Webdesign, technical design, production of text, image and video content
Showcases, e-commerce, extranet
SEO strategy, traffic analysis
Animation of social networks
Newsletters, e-mailing campaigns…
D

ESIGN OF COMMUNICATION TOOLS
Creation of communication supports, diagrams and technical illustrations
Catalogs and trade brochures
Product Pages
Technical manuals
Digital media for commercial presentations
Sales Arguments
Kakemonos, stands…
Metallurgy, Plastic, Wood, Food Processing, Fruits and Vegetables, Flexible Packaging, Industry 4.0, Industrial Subcontracting
Telephony, IT, Acting, Logistics, Consulting, Security, Maintenance, VTC, Hospitality, Catering
Bathroom, Pool & Spa, Kitchen, Fireplace, Lighting, Seat, Taps, Carpentry, Veranda, New energies
Professional Associations, Higher Education, Chambers of Commerce and Industry, Technopoles